10 Best Video Editing Software for Windows in 2022(updated)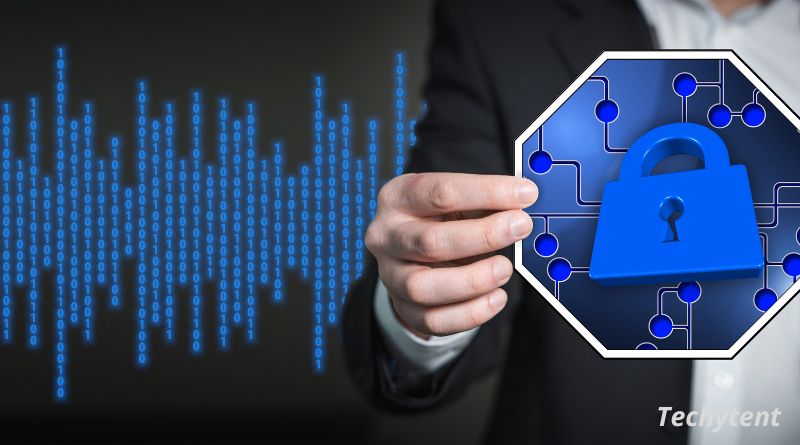 Video editing is a much-coveted and popular skill in the current marketing and blogging landscape. It has its uses in social media, businesses, and marketing campaigns. The success of YouTube entrepreneurs led us to recognize the immense potential of video content. And since then, users have been incorporating video content on different forums.
Video content is highly engaging. But to perfect it, one needs the skills of video trimming, motion graphics, video slicing, video splicing, video masking, and 3D-rendering.
Gone are the days when you essentially needed to invest in an expensive video editing suite to do these jobs for you. I recently downloaded a couple of free video editors using one of my Spectrum internet plans and they are great!
We'll be sharing a list of video editors for Windows in this blog post along with their prime features.
DaVinci Resolve.

Blender.

Avidemux.

Lightworks.

InVideo.

Camtasia.

Machete Video Editor Lite.

Freemake Video Converter.

HitFilm Express.

Openshot.
DaVinci Resolve
DaVinci Resolve is available on Windows, Linux, and Mac. It is arguably one of the most advanced video editors. It comes with rich, pro features and intuitive interfaces. You can also master audio and apply color correction to your videos.
Other features, which make it the perfect fit for advanced video editing projects include advanced trimming, adding 2D/3D titles, and multi-cam editing. It is best suited for advanced video editing. So, if you just want to edit and upload videos, you might find the extensive features a little overwhelming.
Blender
Blender is one of the best video editing software for free picks. It is available on Windows, Mac, and Linux. Initially designed as a suite for 3D animation, it is a free-to-use, open-source program. It supports basic tasks like video splicing and video cuts. 
However, it also supports complex jobs like video masking. Therefore, the flexibility of this software makes it a perfect fit for both, beginners as well as advanced users.  Some of its features are waveform visualization, luma, live preview, histogram displays, scrubbing, syncing, audio mixing, and so on. 
If you're looking to increase your audience on YouTube, turning your videos black and white may be the best way to do so. There are several reasons why black and white can be an effective way to stand out and grab viewers' attention, and knowing how to make a video black and white can make all the difference between just another video and one that garners thousands of views in short order. To help you learn how to make a video black and white, we've compiled these seven helpful tips for getting started with your own great content in this format.
Avidemux
This video editing tool is available on Windows, Linux, and Mac. Due to its user-friendly and simple interface, Avidemux is a great choice for beginners. Performing basic tasks like encoding, video cutting, and filtering are fairly easy on this program.
For all the newbies out there, it's a great place to start. 
Lightworks
Lightworks is a great video editing software and it is available on Windows, Linux, and Mac. It is a powerful software and it is packed with creative features. The free version includes features like multi-cam support, high precision video trimming, a plethora of video formats, and exporting to 720p for video-hosting forums like YouTube. 
It also offers a wide range of video tutorials. It is best for desktop video editing. 
InVideo
InVideo is a slick video editing tool compatible with Windows and Mac. It is ideal for publishers, marketers, agencies, and even individuals. It supports team collaboration, video stabilization, and so much more. Users are all praised for the UX, customer service, the value of money, and other practical features the software has to offer. 
Every month they add new video templates in high quality. It serves the goals of both, beginners and seasoned editors equally. The prominent features it includes are incredible flexibility, brand/text overlay, audio tools, collaboration, video stabilization, HD resolution, and so on. 
Camtasia
An all-in-one video-editing tool, Camtasia is a simple to use screen recorder to create professional and explanatory videos, webinar recordings, video lessons, and so on. It works on both, Windows and Mac.  You can upload ready-to-use videos to Vimeo, YouTube, and other video-hosting platforms. 
It is easy to use, comes with a companion mobile app, and has excellent video tutorials. 
Machete Video Editor Lite
This is one of the simplest video editors on the list. It will suit you just right for quick video editorial tasks. The free version supports WMV and AVI files. For newbies, it is easy to learn and use. For basic functions like video splicing, it is great software. 
Freemake Video Converter
It is a Windows-specific video editor. You can convert and modify videos using this software. It is fast and simple and you can use it to extract the audio from video clips. It also lets you embed videos into the websites. You can also convert video clips to play on various devices and gadgets. 
This converter can convert videos between around 500 different file formats. You can create video clips and slideshows. Other features include cutting, joining, and rotating clips. It also supports 4K resolution. 
HitFilm Express
HitFilm Express is a professional video editor that includes all the essential features a user would expect from basic video editing software. The free plan includes more than 180 special effects. Some of the main features include video trimming, splicing, and audio editing. 
The tutorials are engaging and interactive and are inspired by Hollywood blockbusters such as Star Wars. It also features purchase-able add-ons and an extensive range of free features. Other features include audio filters, video filters, advanced cutting tools, composing tools, masking and layering, 3D video support, and so on. 
Openshot
Last but not least on our list is OpenShot! This open-source video editing tool is available on Windows, Linux, and Mac. It has a simple drag-and-drop interface that's packed with features. 
Some of the top features are audio mixing, unlimited layers, real-time previews, the transition between clips, clip resizing, trimming, scaling, snapping, and rotation. Other noteworthy features are compositing, watermarks, and image overlays. 
I have used this software for my video-editing ventures and it is impressive. To resume using it, Spectrum internet bill pay was needed and I did it because the software is just great! It is free and all it needs is an internet connection.