Attack at the Louvre in Paris: Cake to "Mona Lisa"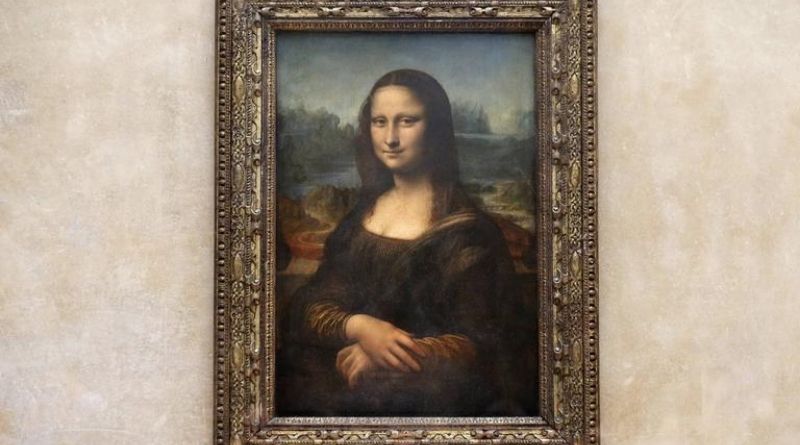 It's unlikely she would have smiled at this: A stranger threw a piece of cake on the "Mona Lisa", in Paris's Louvre. Thanks to the protective glass, the legendary painting was not damaged.
Attack on the most famous smile of the world: A person attempted to throw a piece of cake at the Mona Lisa in Paris, but the protective glass protected the iconic Leonardo da Vinci painting.
The museum management informed AFP on Monday that they were not going to comment on the incident of the previous day.
Twitter user: An attacker disguised as an "old woman"
An online network reported the cake attack by a disguised male. Luke, a Twitter user, wrote that a man dressed in a woman's hairstyle got out of his wheelchair while visiting Mona Lisa Sunday afternoon.
In disguise as an old woman, the attacker attempted to smash the glass case where the "Mona Lisa", is contained in the glass case. The attacker then "smeared cake onto the glass and threw flowers everywhere" before being captured by security guards.
Apply cream to a protective glass – Do you need environmental protection?
Instagram and Twitter photos showed a man apparently working at the Louvre as a warden, removing cream from the protective pane of the painting. The original cake throw photo or video did not initially make it to the Internet.
A video uploaded by Luke shows a young man in white standing beside his wheelchair while being taken away by museum security staff. He apparently wanted his extraordinary action to be understood by environmental protection. In the video, he spoke in French: "There are people who have destroyed the earth." He continued to add:
Paris street art – "Without use, but indispensable"
Paris' art is much more than the Mona Lisa at the Louvre. Artists such as Obey, Jef Aerosol, and Banksy paint on the walls of buildings in the city's side streets.
"Mona Lisa," has been repeatedly targeted
The Mona Lisa was taken by a museum employee in 1911 and then damaged in an acid attack in the 1950s. A Bolivian man threw his stone at the Mona Lisa in December 1956. This caused damage to the painting's left elbow. The safety glass was used to protect the picture, which is more than 500 years old.
In 2005, protective measures for "Mona Lisa", were increased. The picture is now protected behind bulletproof glass and kept in a transparent box to maintain the ideal temperature/humidity.
A Russian woman who had been denied French citizenship in 2009 threw a ceramic cup at the Mona Lisa, but it did not cause any damage to the glass or the painting.