Best keypad mobile phone under 3000 price in Pakistan
Introduction
This article is about the best keypad mobile phones under 3000 price in Pakistan. Complete information about the best phones. Include their actual prices.
The companies are included in it are Nokia, QMobile, Itel, ME mobile, VGO TEL, and G'Five.
1: Nokia 106
Nokia Company introduces their new keypad model named Nokia 106. Nokia is a very popular company its mobiles are very handy and very amazing. A huge No of peoples in Pakistan preferred Nokia because the battery timing of Nokia mobiles are incredible and its quality is much better than other companies. The battery timing of this model is also amazing. And it is made with hard polycarbonate, its design is very new. The keypad of this phone is very soft and very fast it is very handy for text massaging.
| | |
| --- | --- |
| Screen | Display 1.8 screen |
| Dimensions and Weight | (111.15 x 49.5 x 14.4 mm) + (weight 70.2 g) |
| Processor | MTK 6261D |
| Network | Dual SIM GSM 900/1800(EU) |
| Storage | 4 MB + RAM 4 MB |
| Front camera | N/A |
| Rear Camera | 0.08M |
| Battery | Removable 800 mAh time up to 15.7 hours standby time up to 21 Days |
| Operating system | N/A |
| Connectivity | N/A |
| Color | Dark Grey |
| Price | Rs. 2925 -/ |
Me Mobile L -105
| | |
| --- | --- |
| Screen | Display 1.8, inch Screen HD screen |
| Dimensions and Weight | N/A |
| Processor | N/A |
| Network | Dual SIM |
| Storage | 16GB Memory card supported |
| Fontal camera | 2.0 MP |
| Rear camera | 2.0 M |
| Battery | Removable 1200 mAh |
| Connectivity | Wireless FM Radio, MP3, MP4, micro SD (T-Flash) |
| Colors | – |
| Price | Rs. 1,299-/ |
Itel it5231
| | |
| --- | --- |
| Screen | Display 2.4" screen HD screen |
| Dimensions and weight | N/A |
| Processor | N/A |
| Network | Dual SIM |
| Storage | 8 MB ROM + 8MB RAM, up to 32 GB |
| Front camera | 2.0 MP |
| Rear camera | 2.0 Mp |
| Battery | Removable 1900mAh |
| Operating system | N/A |
| Connectivity | FM Radio, MP3 MP4 micro SD |
| Colors | – |
| Price | Rs, 26,00-/ |
G, Five Rebon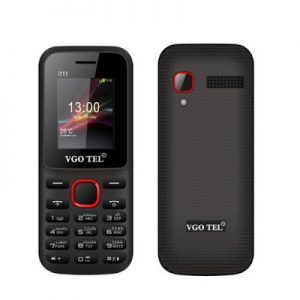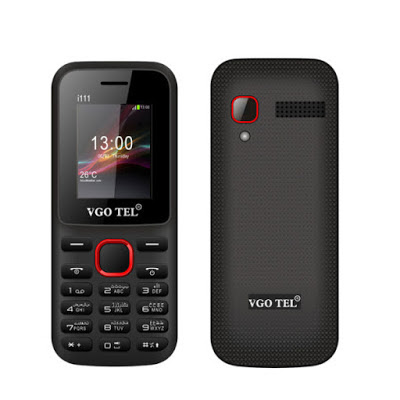 | | |
| --- | --- |
| Screen | Display 2.4' QVGA Screen |
| Dimensions and weight | N/A |
| Processor | N/A |
| Network | GSM 850/900/1800/1900MHZ |
| Storage | 32+32 MB |
| Rear Camera | 0.08 M |
| Battery | 1200mAh Battery 12 hour Talk time |
| Connectivity | MP3/4, Bluetooth, T-flash card |
| Colors | Black, blue, Green, Brown |
| Price | Rs, 1,550 |
VGO Tel i111 Black Red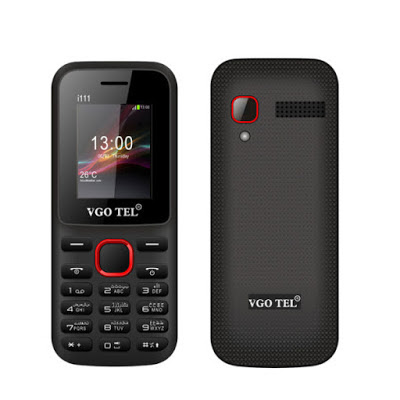 | | |
| --- | --- |
| Screen | 1.8-inch screen |
| Dimensions and weight | N/A |
| Processor | N/A |
| Network | SIM card support dual Sim |
| Storage | 8GB card supported |
| Rear Camera | Digital Camera With Flash |
| Battery | 800mAh |
| Connectivity | GPRS, Bluetooth, FM radio video player |
| Colors | Black, green, black, red Yellow |
| Price | Rs, 1,300-/ |
QMOBILE Q130
| | |
| --- | --- |
| Screen | Display 1.8 inch |
| Dimensions and Weight | N/A |
| Processor | N/A |
| Network | Single Sim |
| Storage | Support up to 16GB |
| Frontal camera | N/A |
| Rear camera | N/A |
| Battery | 1800mAh battery, 12hours talk time |
| Operating system | N/A |
| Connectivity | Internal Explorer, FM torchlight |
| Colors | Black, deep blue red |
| Price | Rs, 1,299-/ |