Are you on the fence about upgrading your Mac from EI Capitan to macOS Sierra? Wondering whether it is worth upgrading. You have come to the right place. Here, you'll find a side-by-side comparison of El Capitan vs macOS Sierra comparison review.
We are presenting you with a comparison based on specifications, features, and performance. This guide is composed after calculating and analyzing data from verified user ratings and reviews. Before starting it, note that Sierra has been outdated by High Sierra.
Design and Interface
The major difference between EI Capitan and macOS Sierra comes from their design and interface. Both devices are virtually similar and run on a flat visual brought in for Yosemite. But, the difference comes in the user interface (UI).  
In macOS Sierra, you can use tabs differently with multiple first and third-party-supported apps along with the web browser. It also features a picture-in-picture mode. It allows users to float video from iTunes or Safari in a window over a desktop.  
Performance
Upgrading to macOS Sierra will bring you an improved level of performance. Even though both versions are powerful enough, macOS Sierra offers much faster responses. The reason is that it is the latest version. It is good at handling high-end tasks.
It doesn't put much pressure on the CPU while performing highly-intensive tasks. Hence, you are less likely to deal with the loud fan on Mac problems. But note that macOS Sierra is currently in public beta testing. Thus, the final version might be different from what is present today.
New Siri
EI Capitan doesn't feature Siri in it. However, Apple has integrated Siri into macOS Sierra. You can use the menu bar icon to launch Siri. This icon will be available next to the Notification Center icon. Alternatively, you can long press the Command and Space keys.
You can use Siri for everything you do on the iPhone, such as adjusting screen brightness or turning on Bluetooth. Moreover, you can also ask – How fast is your Mac? On Mac, Siri integrates with Spotlight to facilitate doing tasks with voice commands.
Sync and Cross-Sharing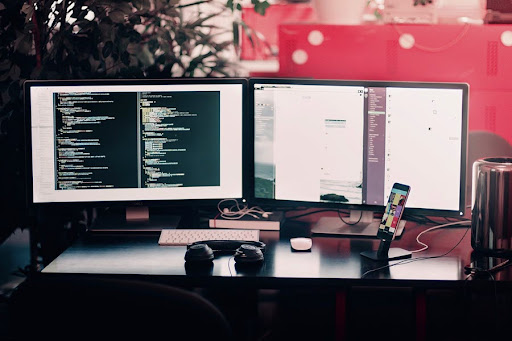 Another difference in the comparison list of El Capitan vs macOS Sierra is a universal clipboard. This feature in macOS Sierra ensures the best interaction between iOS and Mac devices. It is possible by simply copying and pasting the data between devices.
The clipboard contents must be uploaded to iCloud first. From there, you can easily copy and paste the data. The only requirement is that you would require an iOS 10 device and macOS Sierra logged on a similar Apple ID.
Auto Unlock
When you upgrade to macOS Sierra, you can enjoy the advanced layer of security with Auto Unlock. At the same time, it is not available with EI Capitan. Apple users have been demanding an auto-unlock option. So, Sierra comes with a more convenient option than Apple Watch.
Note that before using this feature, you need to first unlock your Apple Watch. The only limitation is that not every person has an Apple Watch. Some people consider it as an initiative by Apple to promote their watch.  
Optimized Storage Space
When it comes to storage space, macOS Sierra and EI Capitan need an available storage space of 8.8GB. But, when you need a solution for optimized space, you can trust macOS Sierra. It comes into itself when lacking enough free space.
It is possible to use its new feature that deletes some files and transfers others to iCloud. From there, you can download the files when required. You can also set the feature to remove the files and move them to the trash after 30 days.  
Memories
The Photos app on macOS Sierra can be accessed as Google Photos-like features. This feature automatically identifies faces in photos and categorizes them accordingly. The Photos app has a Memories feature to automatically group associated images together into memories.
The major difference is that Apple does not use the cloud to do all these works with your photos. This is because it performs all these functions on the device itself. Google uses your images in the cloud to do such functions, thereby reducing the processing load.   
Conclusion
macOS Sierra is rated high compared to Apple OS EI Capitan. It is a promising update to Mac Apple El Capitan and is currently overall stable. However, users find both of these devices to be equally easy to use, and both offer the best performance.  
Now that you understand the differences between both devices, you can make the best choice. It will help you in deciding which one suits your business needs. However, if you've upgraded to macOS Sierra and want to go back to EI Capitan, install El Capitan.
Also Read: Apple Macbook