Exploring the World of Real Estate Development in Dubai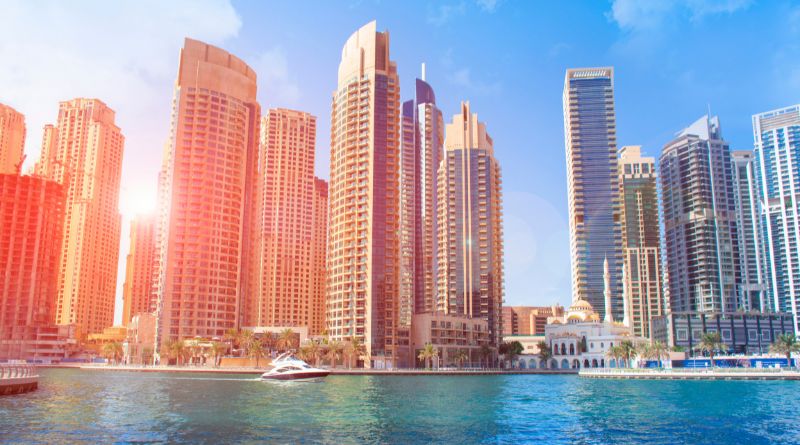 Dubai has become a hotspot for luxury living, and its real estate industry plays a significant role in that reputation. In this article, we will delve into the world of real estate development in Dubai and provide an overview of the leading companies, luxury properties, and exciting projects currently underway.
Leading Real Estate Companies in Dubai
Dubai is home to several real estate development companies that have established themselves as prominent players in the industry. Emaar Properties, Dubai Properties, Nakheel Properties, and Damac Properties are some of the most significant players in the field.
Emaar Properties is the largest real estate developer in Dubai and is responsible for some of the city's most iconic developments, including the Burj Khalifa, the Dubai Mall, and the Dubai Fountain. Dubai Properties is another significant player in the industry, with projects such as Jumeirah Beach Residence and Business Bay. Nakheel Properties is known for developing some of Dubai's most famous landmarks, such as the Palm Jumeirah and The World Islands. Lastly, Damac Properties is a luxury real estate developer that has developed several high-end properties in Dubai, such as Akoya Oxygen and Aykon City.
Luxurious Properties for Sale in Dubai

Dubai's real estate market is known for its luxurious properties, from penthouses and villas to high-end apartments and beachfront mansions.
One of the most luxurious properties currently for sale in Dubai is the One Palm development on the Palm Jumeirah. The development features a collection of ultra-luxury apartments and penthouses with stunning views of the Dubai skyline and the Arabian Gulf. Another notable property is the XXII Carat Villas on Palm Jumeirah, which features 22 exclusive villas, each with its private beach, pool, and gym. The Bulgari Residences is another high-end development that offers residents access to the renowned Bulgari Resort Dubai.
The Exciting World of Property Development in Dubai
Dubai's property development industry is robust and continually evolving, with several major projects currently underway.
One of the most significant developments is the Dubai Creek Harbour, a joint venture between Emaar Properties and Dubai Holding. The development is set to become one of the largest waterfront communities in the world, with a range of residential, commercial, and retail spaces.
Another major project currently underway is the Expo 2020 Dubai site, which will host the upcoming World Expo. The site spans over 4.38 square kilometers and includes several pavilions, a mobility district, and a sustainability district.
In conclusion, Dubai's real estate market is thriving, with several leading real estate companies and luxury properties for sale. The city's property development scene is also booming, with several major projects currently underway. Whether you're in the market for a luxury apartment or a beachfront mansion, Dubai offers a range of options for property buyers.